As a company deeply fascinated by how we achieve productivity, this experimental year has been a rich opportunity to uncover insights.
We turned to Uplevel data to decipher this new world.
WHAT WE LEARNED
More meetings.
Less Deep Work time.
Maintained or increased pull request volume.
But... Burnout risk is at an all-time high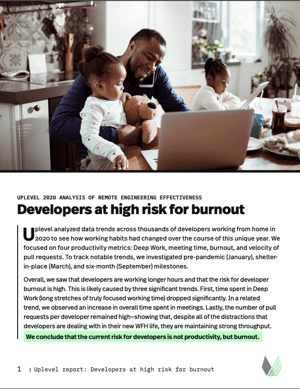 Download to dig into the findings.